Novactive eZ Slack Bundle
Features
Interactive Messages
When an Content is published, hid, unhid, trashed, recovered or change of states (extendable by configuration) a Message will be sent to the configured Channels.
If you are using eZ Platform Enterprise, this bundle is wired to the Form Builder Submissions and the eZ Notification Center to send Interactive Message on events.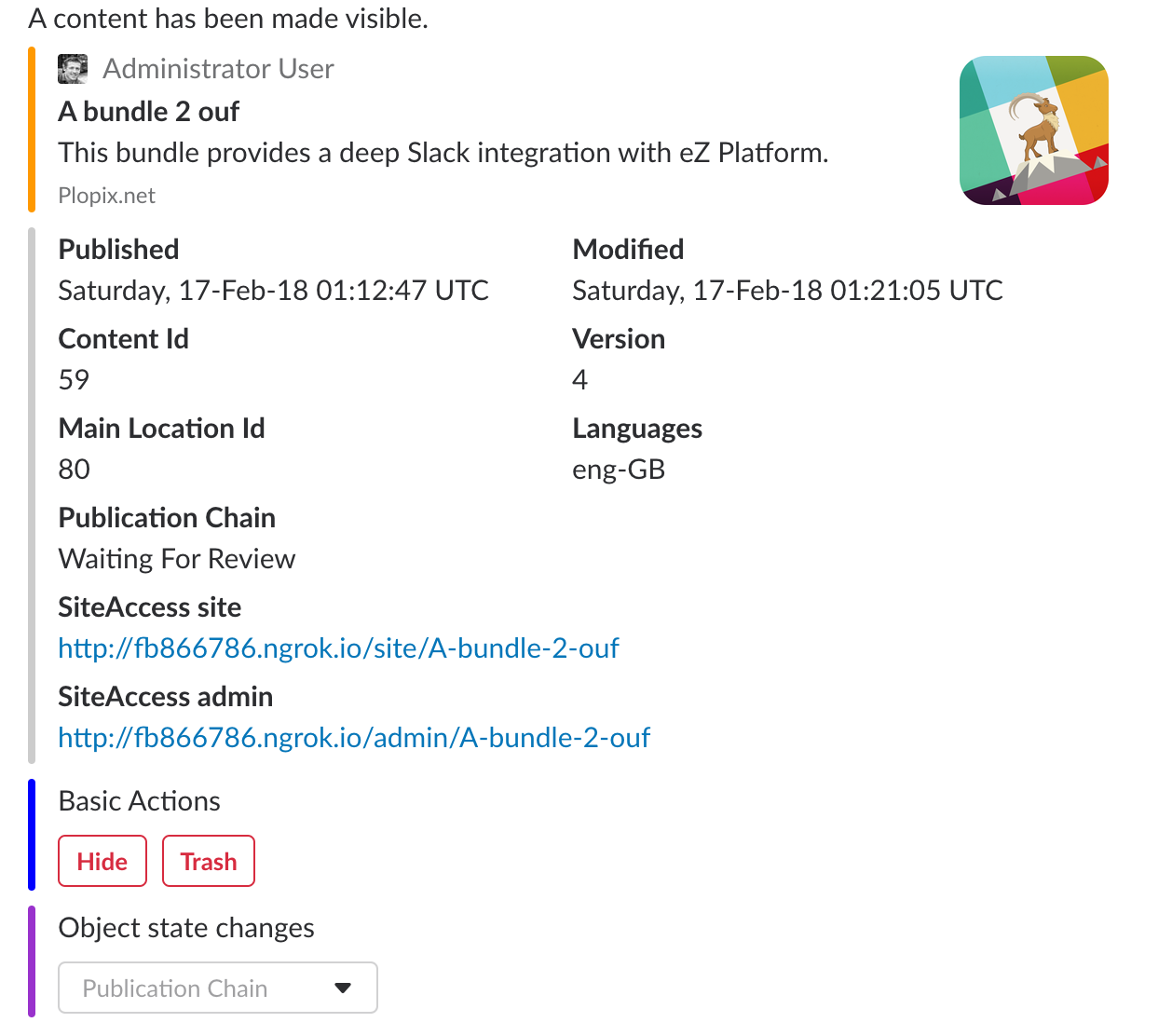 Here is an example, data and thumb image are pulled from eZ and come from the Content Repository.
As you can see Messages contain a set of "Interactions" (extendable via Services and tags), and by default you can hide/unhide, trash/recover and change states.
Slash Command
For within you workspace you can trigger action on your eZ.
Let's assume the /command set up in your Slack app is /ez
Search
/ez search QUERY will allow to search in the Content Repository for Contents. The QUERY can be really complex, it is powered by netgen/query-translator, we mapped it to the eZ query/criterion system allowing you to do crazy search like:
/ez search plop
/ez search (banana OR apple) -red
/ez search contentType:article published:>today +lang:eng-US|fre-FR
/ez search contentType:blog_post|article published:>yesterday
/ez search contentType:blog_post|article modified:<today
/ez search id:12|42
If only one result is found then the interactions are displayed allowing you to interact with the content.
Screenshots
Slack Connect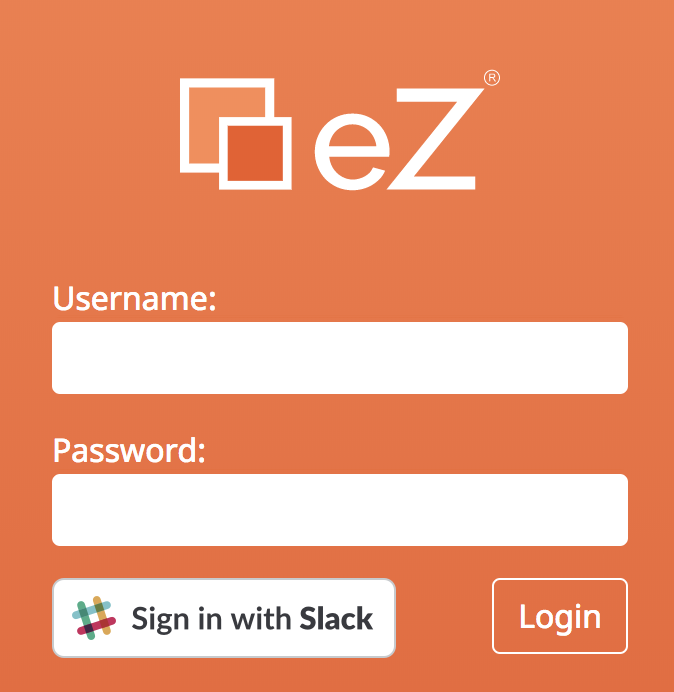 Share from the BO

Messages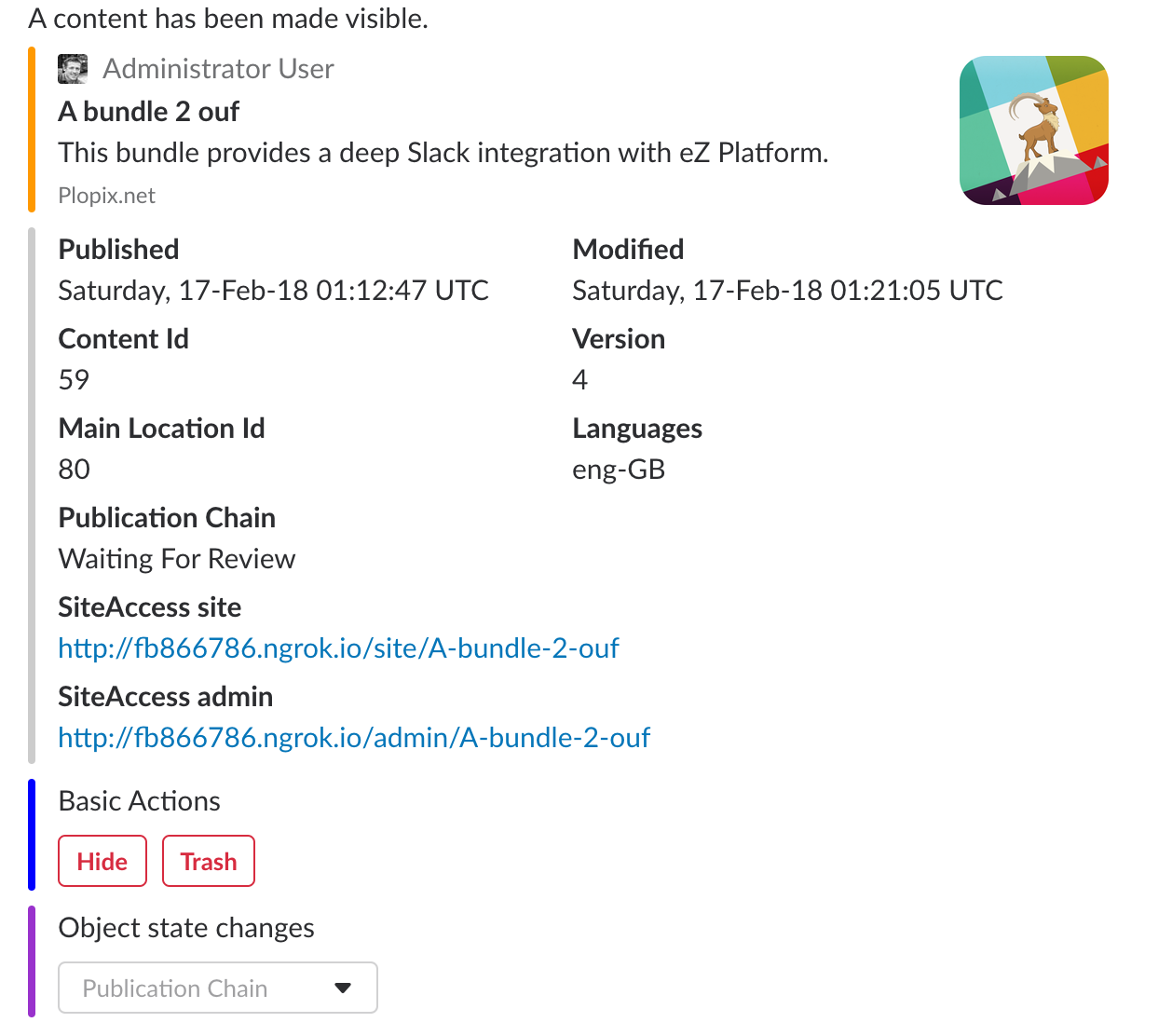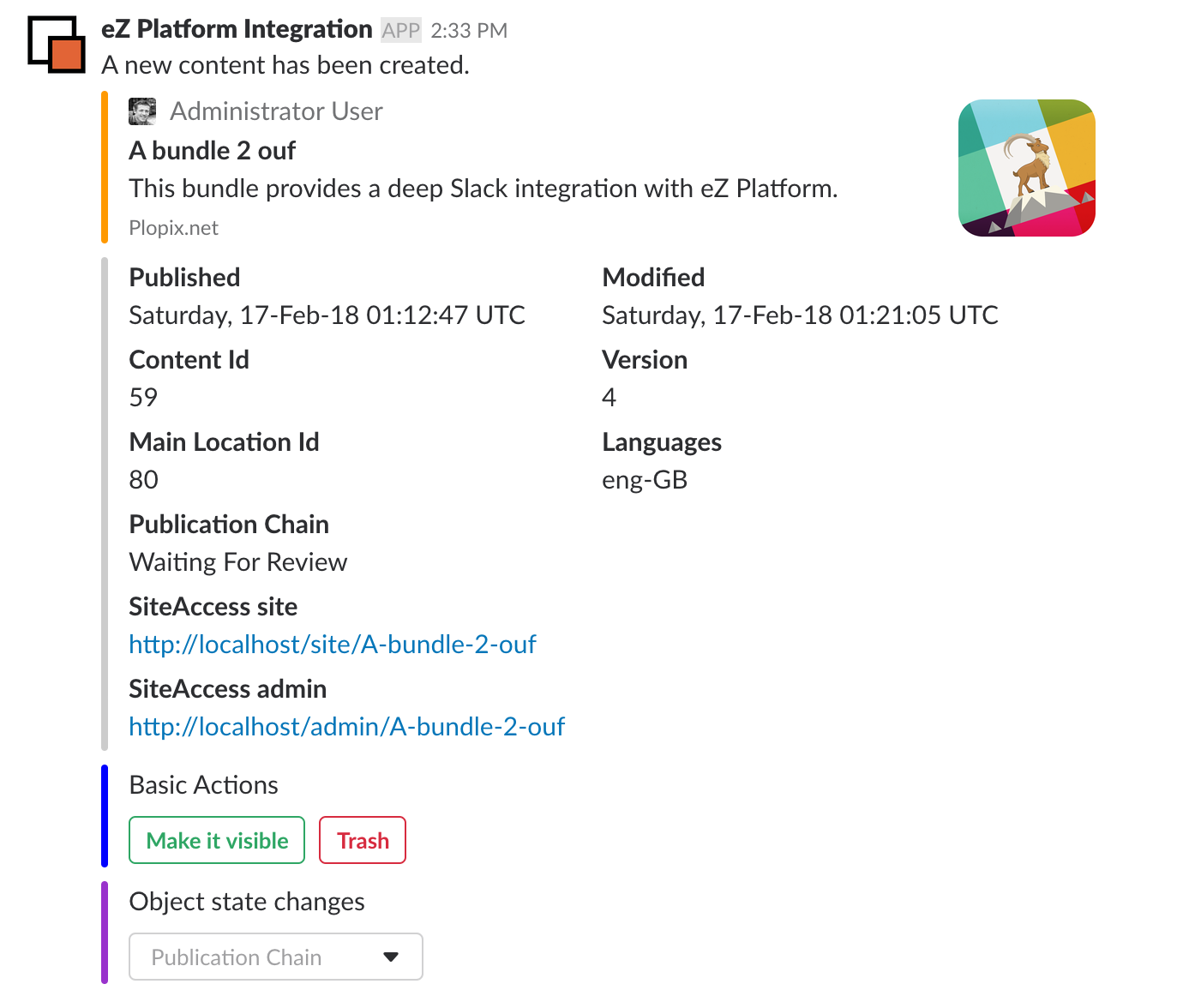 Confirmation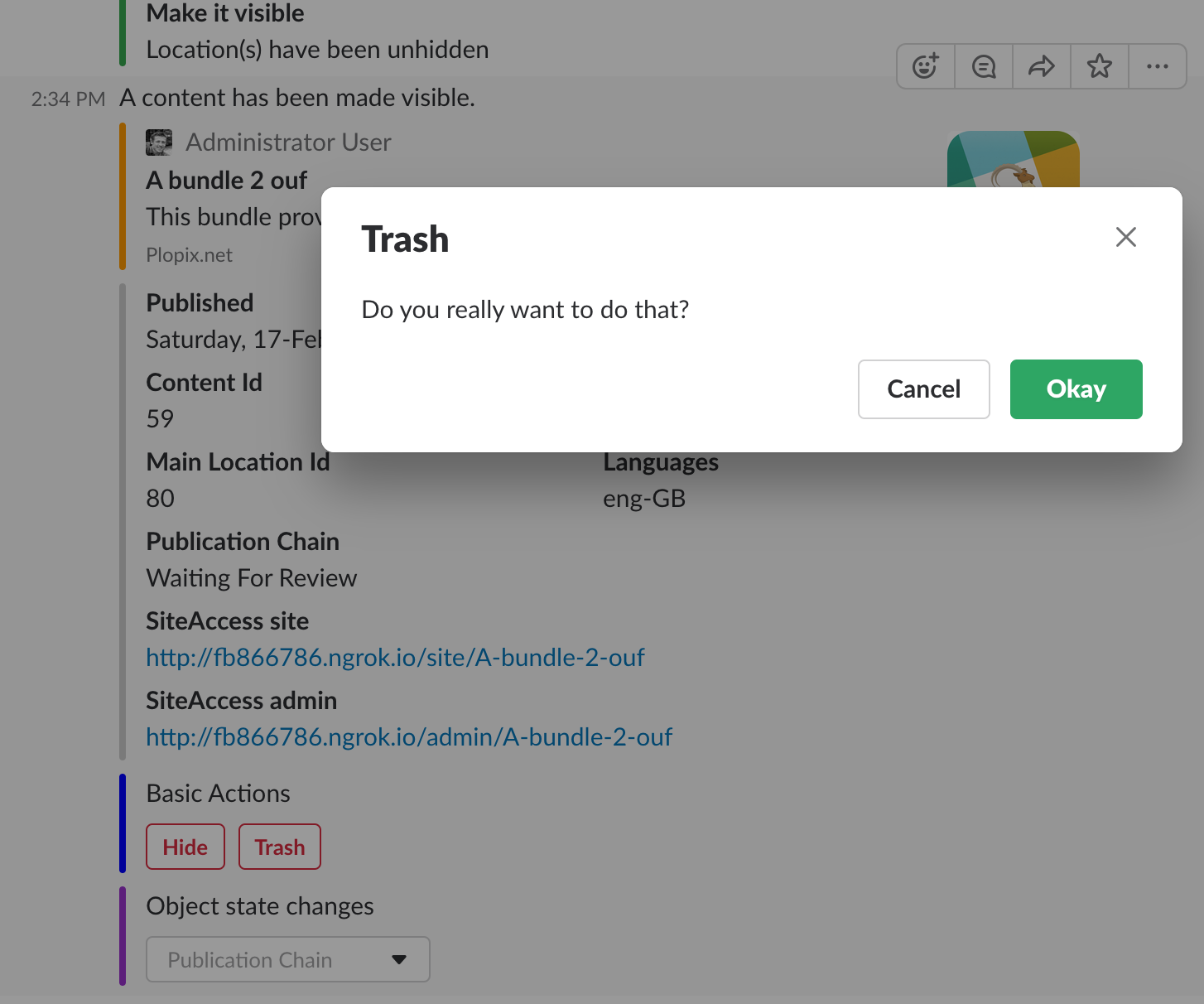 Selects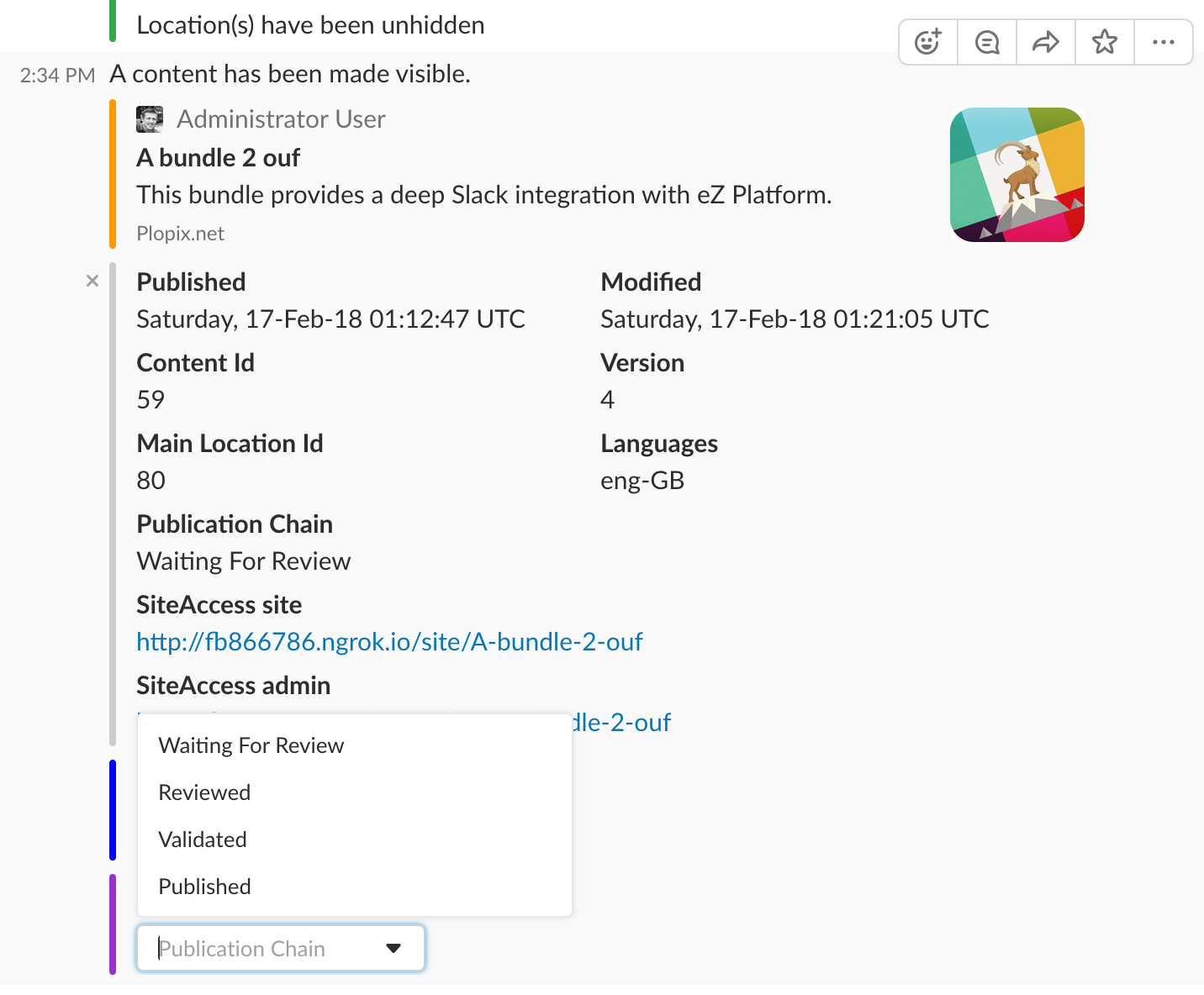 Search Command